OnlineBookMe.com supports multi-locations. If your company is located on several locations, you can combine your points on a system by adding each other separately. You can accept separate bookings for each location, you can add staffs for locations and by comparing your locations you can create rating schedule for creating competition between.

Just click the ADD LOCATION button to add a new location.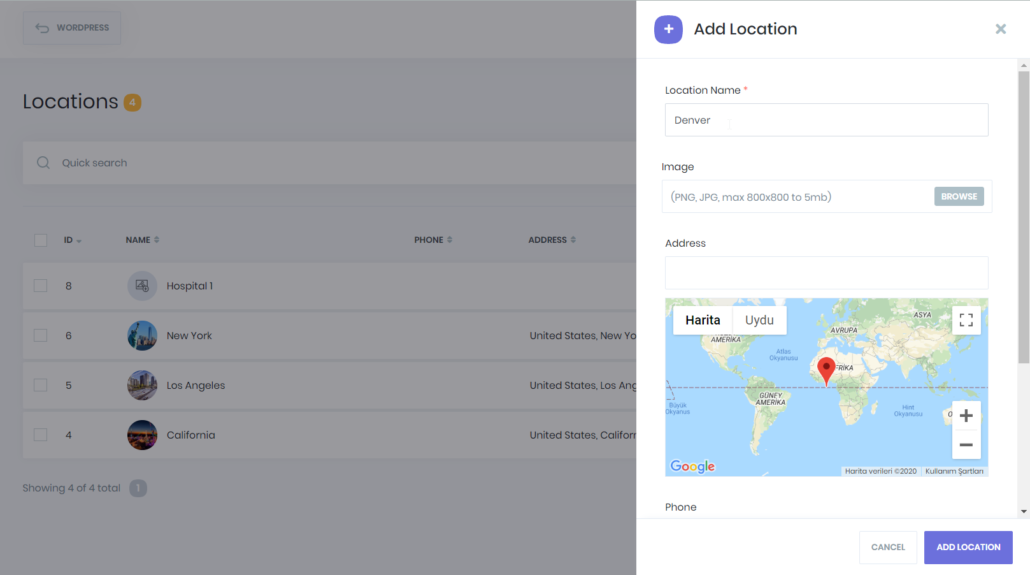 On the new window:
Enter the name of the location
Add an image of/for location,
Fill Address
Choose location from the map
Enter the phone number
Description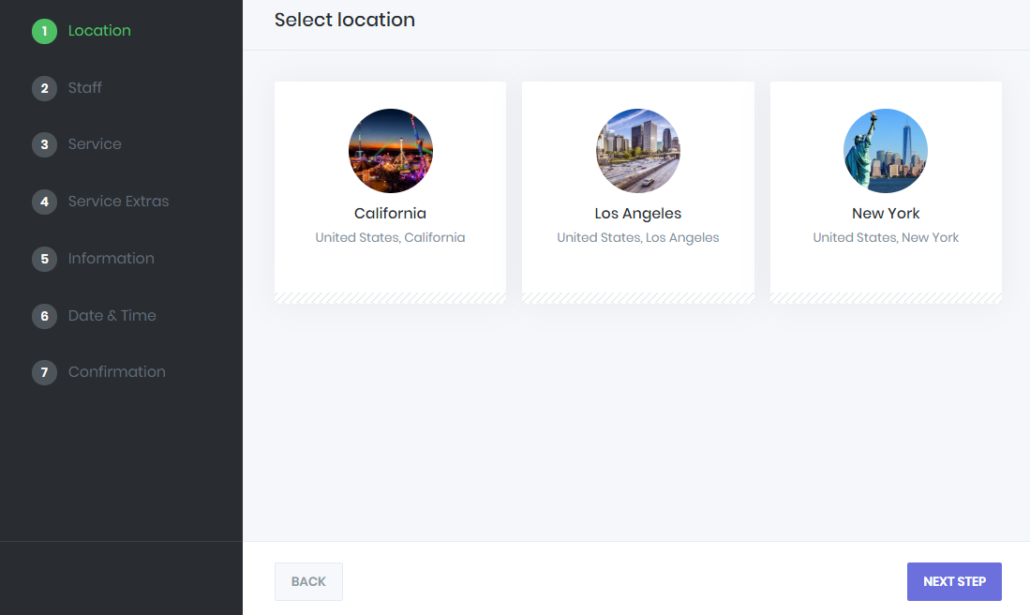 While expanding business networks need a more complex management style, automation of business processes may seem like a difficult process. Fortunately, thanks to the multiple location management features of the our Appointment Booking solution, this process is no longer a problem for our users.
What are the important factors at multiple location management for business?
The key to multiple location management is to ensure that information is shared across the entire company simultaneously. It means that no-one is behind on important information and also creates a sense of community. Technology can help as it allows immediate, widespread communication. Businesses must ensure that there is one main method of digital communication, as too many half or underused initiatives quickly become difficult to manage effectively. Commit to communicating effectively and (relatively) frequently through one tool. For example, you send a brief weekly schedule of all staff. It can be especially tricky to work overtime zones so my advice would be to always remember to send official communications out at times when all the offices are open.
Multiple Location feature of OnlineBookMe.com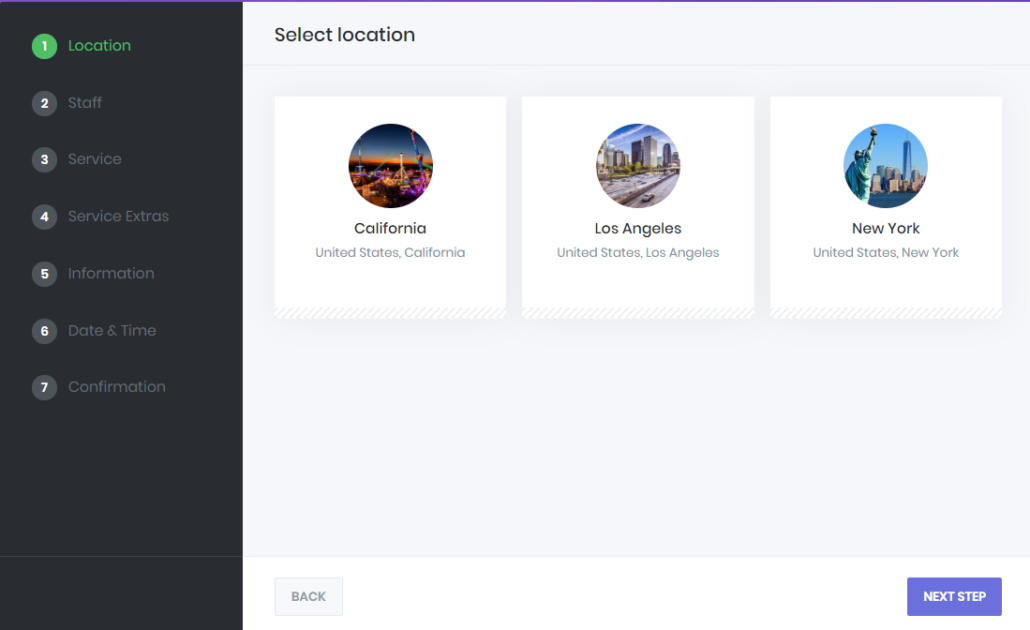 With our Multiple Location feature, you will able to manage many branches for your business. This means that each location will be properly mapped, clients will get notifications that are specific to the location they booked.
Thanks to the multiple locations feature, you can add different staff and services to each location. When your customers make an appointment from the system, they can request an appointment from your closest branch.
After that, they can choose the staff serving at their chosen location and request an appointment based on the service they want to receive from that person.
So how can you set this feature?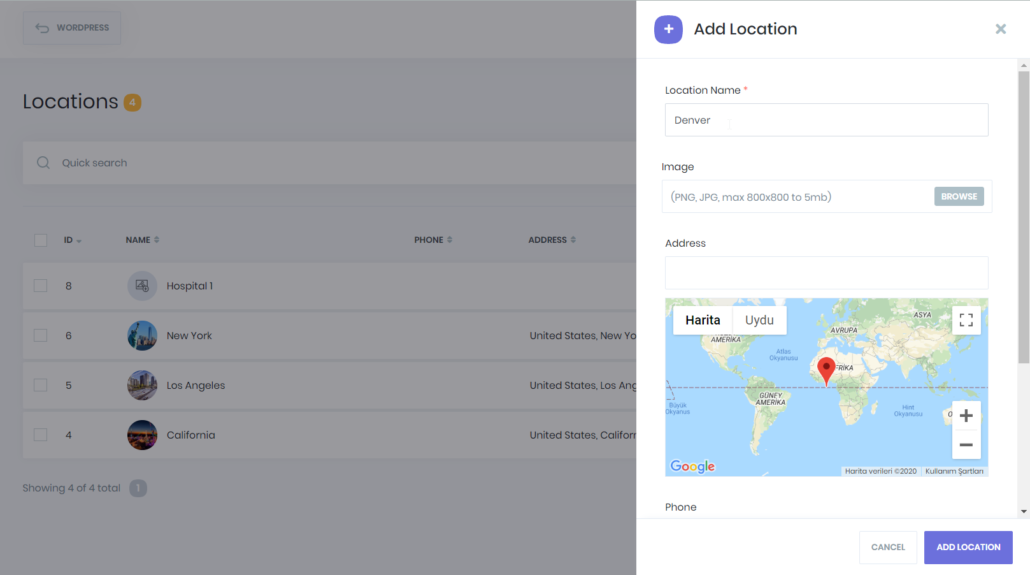 Like every feature in the OnlineBookMe.com, it is very easy to make this feature work properly. Just go to the back-end panel and add a new location. Also, if you select location while entering your staff information.