With an up-to-date interface and informative calendar, you can see your employees' work shift.
Whether you choose a monthly schedule or choose a weekly schedule, you can look at the daily schedule. You can also view appointments in the list view through the List view if you want. You can filter appointments based on location, services and staff.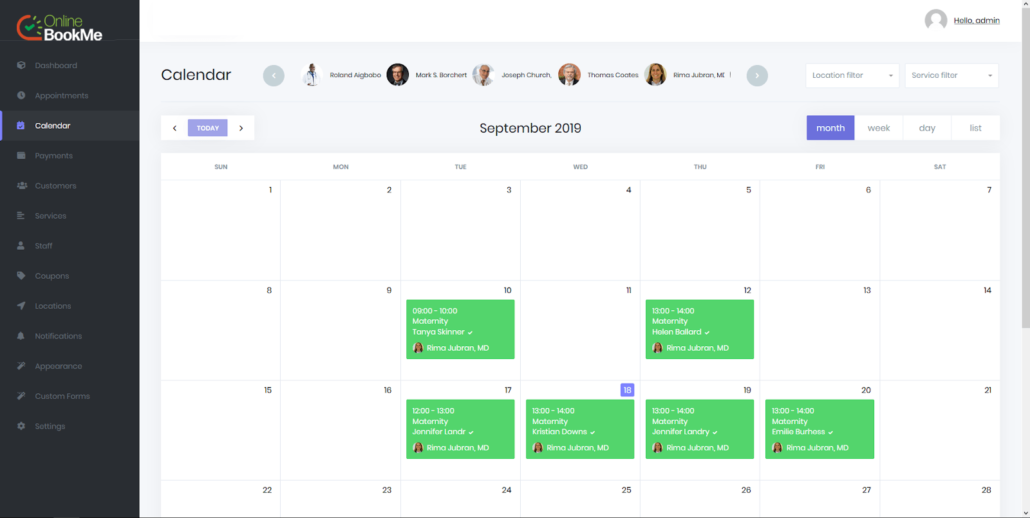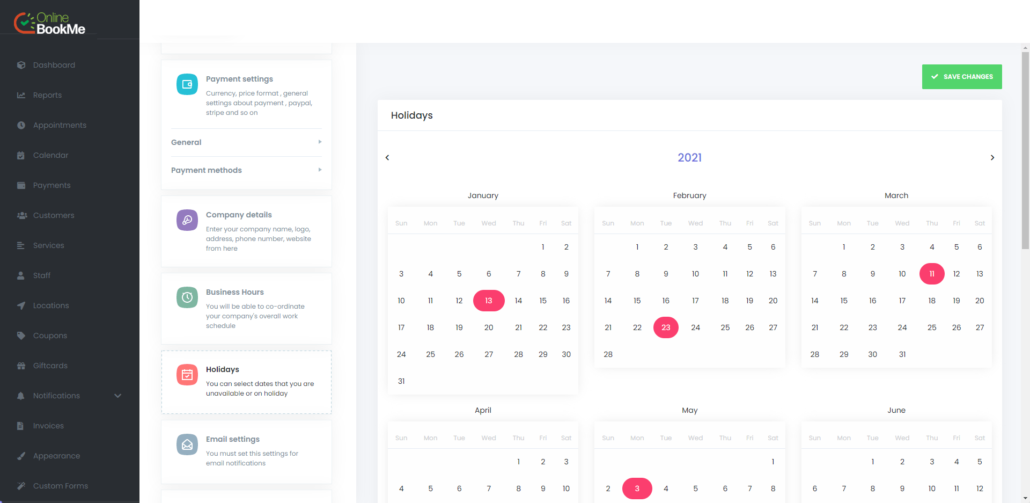 You can display holidays on built-in calendar. The holidays you choose here are general. If any employees in your company will work on holidays, you can show on the window "Add staff".