With our service, you can send email notifications about any actions to your customers and staff. You can edit the title and content of these email notifications with specific keywords as you want.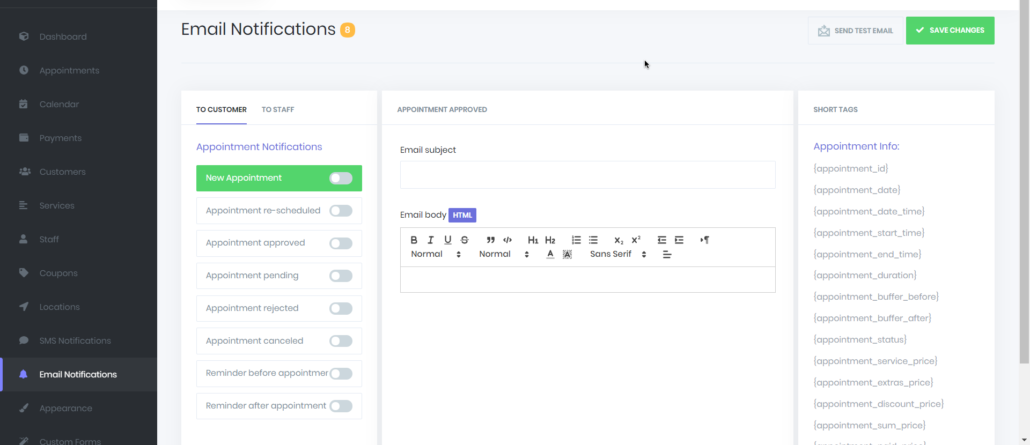 You have to adjust notifications each individually for customers and staff members.
Activate any notification you want by slider and it will turn to green when on.
You can modify emails with the editor in this section. When ready, you can send test emails to yourself by submitting "send test email".
You can send email notifications for these triggers:
New Appointment – When customer adds a new appointment.
Appointment rescheduled – When information of appointment changed by client or staff.
Appointment approved – When manager/you confirms an appointment
Appointment pending – It is used for sending notifications for pending appointments.
Appointment rejected – When appointment is rejected by manager/you.
Appointment canceled – When appointment is canceled by manager/you.
Reminder before appointment – Used to remind your customers about an appointment by sending a notification before appointment.
Reminder after appointment – You can send a notification to your customers after the appointment is over.
Access to Customer Panel – When a user is created for your customers, login info sent to customer's email if this it active.
Notification Tabs
With the help of the Notification Tabs feature, you can send specific notifications to your customers and staff according to staff, service and location. You need to create a new tab by entering Notifications and clicking the green plus sign there.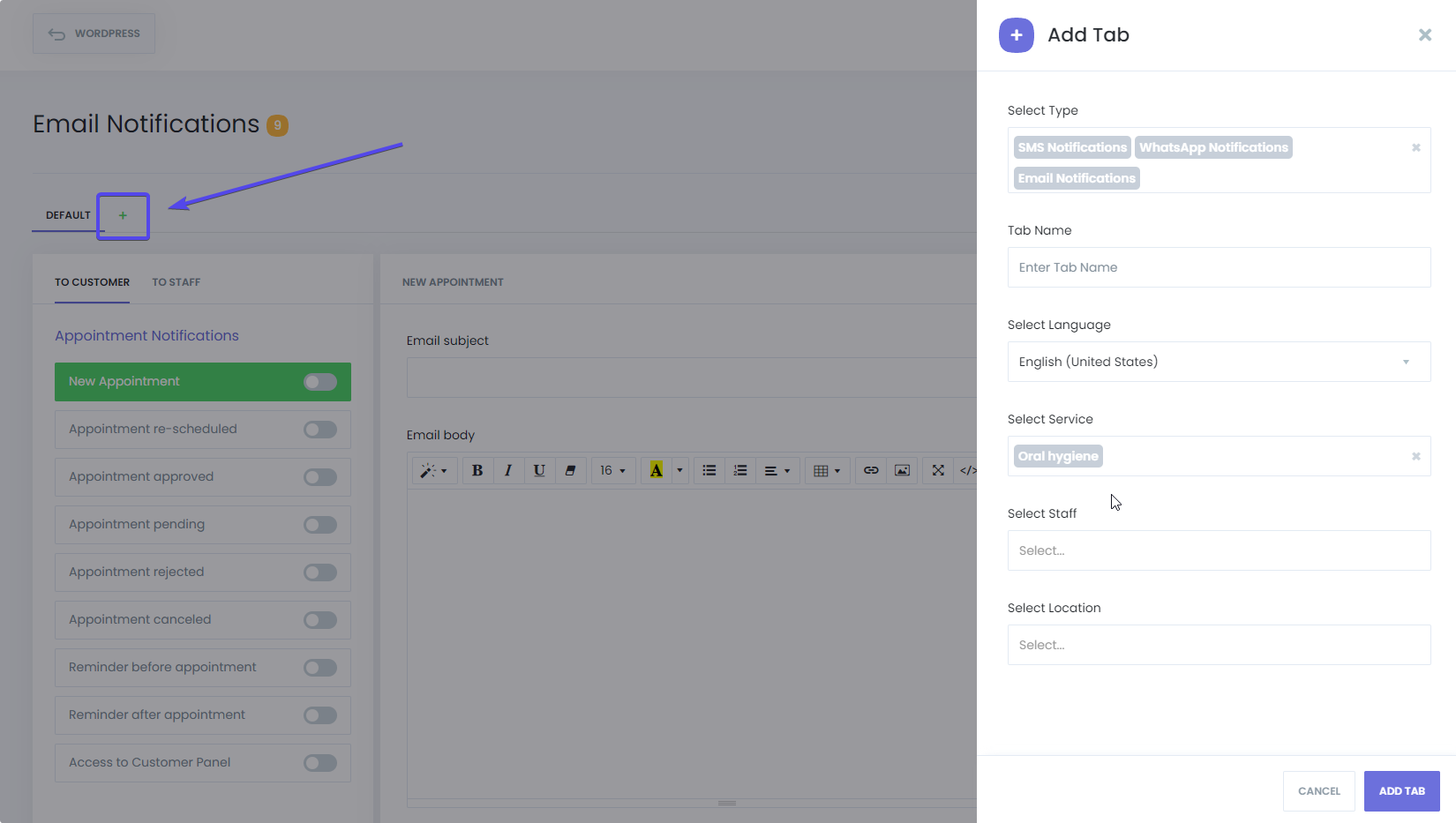 After creating the tab, this tab will appear in the Notifications section and you will be able to create the notification you want from here. The notification you create here will only be sent for the service, staff, location you selected. Also, if your site is multi language, you can send notifications to your customers in the language your site uses. If you select a specific language while creating the tab, this notification will be sent if your customer uses that language.