WooCommerce is one of the most used eCommerce platforms in the world. The vast majority of online payment systems used in the world are not available in all countries. But since WooCommerce has spread widely around the world, every country has platforms compatible with WooCommerce. Besides, WooCommerce is very useful for invoicing and taxing customers.
It is a single click to integrate Woo Commerce and OnlineBookMe.com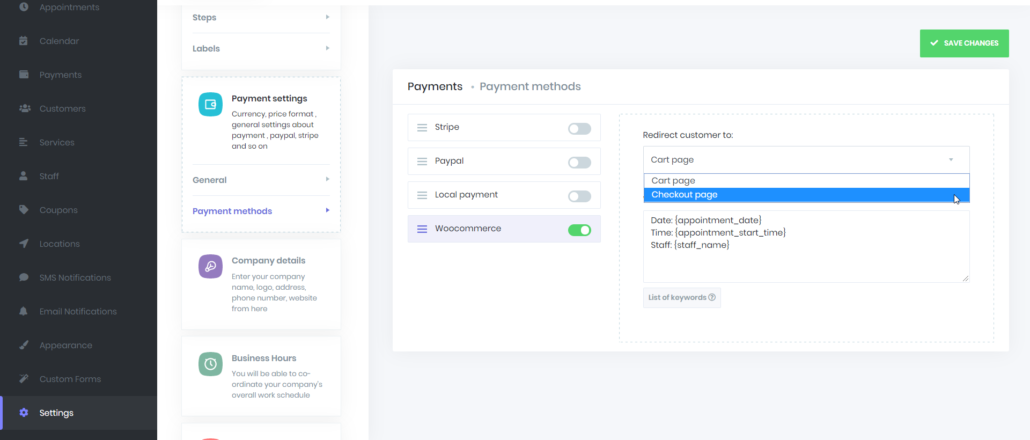 For integration WooCoomerce and OnlineBookMe.com, you need to go to General Settings, Payment Settings and enable WooCommerce settings. You can redirect your customer to the cart or checkout page.  After your customers complete their payments, their appointments are completed and recorded in their system.